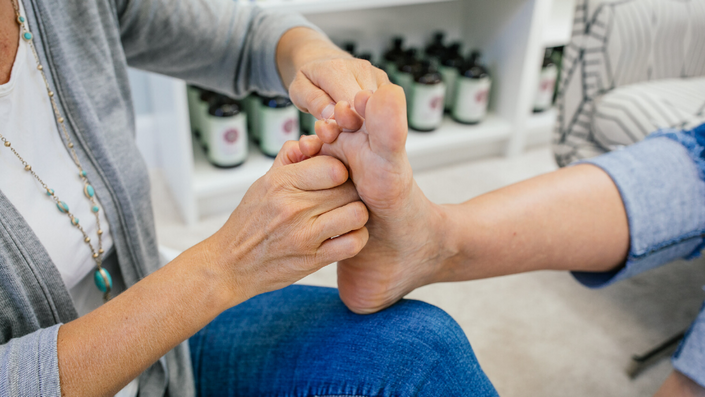 Footzonology® Certification Course
The Science of the Signal Systems in the Feet
Foot Zoning is a tool to help you become more self reliant, more aware of the human body and how it functions. You will learn all about herbs, nutrition, food, essential oils and all the systems in the body. This class is for those who have a desire to learn more about their bodies, how to care for their bodies and the health of their loved ones. There is an increasing demand for footzoning – you may even wish to become a professional zoner.
What Is FootZonology™?
FootZonology is the science of balancing, rejuvenating and detoxifying the body through the signal system in the feet. Although it is a treatment on the physical body, FootZonology also balances the mental and emotional bodies to bring all systems into harmony. A foot zone consists of both ZoneBalance and ZoneAnalysis.
In ZoneAnalysis, the Zonologist uses a process of analyzing to determine what is felt through the signals in the feet. Areas in the body that contain imbalances can be discovered. The Zonologist can detect residues and disturbances from food, drink, eating habits, chemicals, heavy metals, food additives, and drugs; as well as the presence of foreign living organisms such as parasites, viruses, bacteria, and fungus. Emotional and mental disturbances can also be detected during ZoneAnalysis.
Each cell in our body has a signal on our feet, and by accessing the signal, the cells are prompted at a DNA level to repair and renew themselves. The process of Zone Balance acts as a catalyst and a guide for the body to awaken its natural self-healing capabilities, and for detrimental emotional and mental patterns to start breaking up and release.
FootZonology treats the entire body as a whole. All of our body's systems are interrelated and work together synergistically for optimal health and wellness. Imbalances can occur in the body if only one area is isolated and treated at a time. By treating the entire body each time, a harmonious balance can be maintained in the body, which will lead to overall vitality and wellness.
The key component behind FootZonology is the belief that we all have an inner blueprint. Before we came "earthside," so to speak, we were all created perfectly. This beautiful perfection is an inner intelligence in the body. Our bodies know how to heal, whether it be from a wound or even a spinal cord injury. Isn't it amazing how women's bodies know how to create a human? I certainly didn't know how to grow one, but my body knew exactly what to do – and this is from the inner blueprint. However, in the womb and in the world, we have inherited, encountered, and/or developed patterns, toxins, and pathogens that take us away from that perfect blueprint. Our bodies become dis-eased, or not in the ease of our perfection. The DNA matrix gets taken over by the matrix of the world. FootZonology helps us reconnect with that inner blueprint, so we can get closer and closer back to the beautiful, healthy body, mind, and spirit that we were meant to have.
Certified Footzonologist
This Certification Course includes all of the instruction that you need to become a Certified Footzonology™ Practitioner. Each week you will be expected to work on your studies (homework and practical) for 4-5 hours. Inside each module you will receive specific instructions, detailed handouts, as well as audio and visual files covering the topics.
The prerequisite to taking the Footzonology™ Certification Course through the ABH Academy is the completion of the Radical Healing online course.
Online Course
The modules, study materials, handouts, and homework assignments are all online within this course. Upon completion of this course, the final written exam must be done through special arrangements with Amber Bodily. The final oral and practical exams will need to be attended in person upon arrangement with the Nordblom Institute to be administered by Katri Nordblom.
*If you are a Graduated Footzonology™ Practitioner and are taking this course as a refresher, you have lifetime access to refer back to what you need at any time.
Your Instructor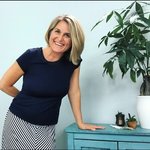 Amber Bodily is a Master FootZonologist and Instructor, Master Herbalist, Certified Aromatherapist and a Certified Biomagnetism Vitalist Practitioner. Amber has guided thousands of people on a healing path from chronic illness to vibrant health. She has an extensive understanding of the human body, and a keen intuition that pinpoints the root cause of symptoms & illness. She has studied with Tano Lucero, world renowned healer who developed the Lucero lymph massage technique. Certified in the Body Rejuvenation Diet, Amber is able to pinpoint root causes and heal the body on a cellular level to heal from chronic disease and illness. She is a Certified Biomagnetism Vitalist Practitioner through the Colegio Mexicano De Ajuste Bio-Magnético having learned how to protect and balance the body's vital energy. She has also participated in the Medical Medium Practitioner Support Service and is committed to using Anthony William's protocols to supplement her other expertise. She is a Master Herbalist and Aromatherapist, and has learned ancient medicinal remedies from indigenous leaders.
Amber teaches FootZonology at Nordblom American Institute. Her passion and greatest desire is to empower you to heal and thrive not only physically, but also emotionally and spiritually.
Course Curriculum
Introduction
Available in days
days after you enroll
Module 1 - The Secret of the Feet
Available in days
days after you enroll
Module 2 - The Inner Perfection
Available in days
days after you enroll
Frequently Asked Questions
When does the course begin and end?
You can complete this course at you leisure.
How long do I have access to the course?
How does lifetime access sound? After enrolling, you have unlimited access to this course for as long as you like - across any and all devices you own.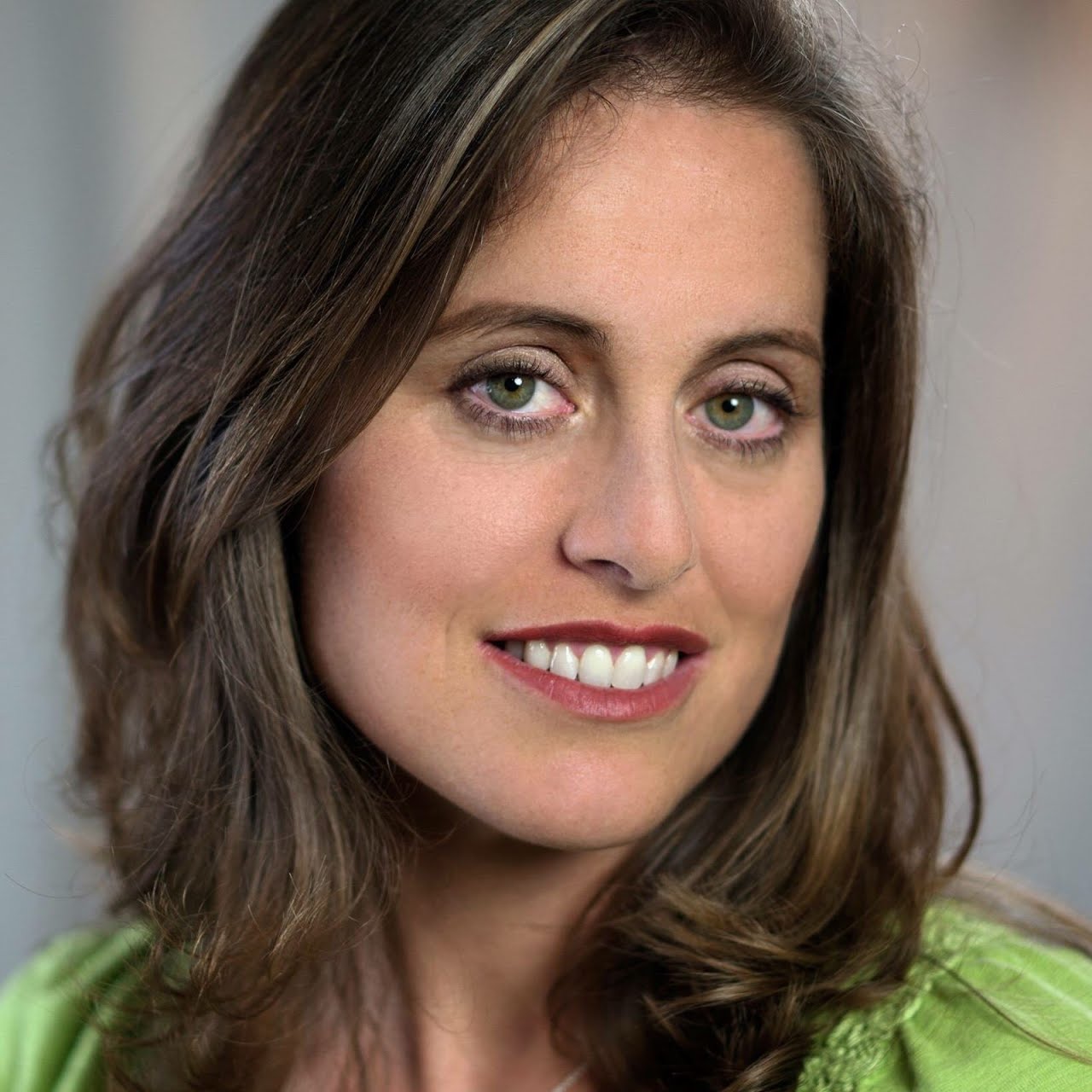 "Learning from Amber was like drinking from a fire hose of knowledge. I have a degree in molecular biology, but my physiology classes in college didn't go as in depth or in detail as Amber's foot zoning class. And it's not just about the zoning – it's about nutrition, essential oils, herbs, energy, and even more. It's about learning a whole new lifestyle that creates amazing health. The information is SO valuable, life-changing, and empowering, and worth every penny and then some! Not only that, I love that I can take care of my kids' health without rushing to the doctor. I'm no longer afraid of them getting sick or hurt – or even of myself getting old – because I have so many tools to help us.
Before meeting Amber, I was an unhappy person who was tired and ill all the time. Now, I am in love with life and running my own foot zoning practice! I am living with exuberance, and foot zoning was the catalyst for changing my life!"
- Connie Salgado, Certified Foot Zonologist, Health Coach, and Owner of Empowering Wellness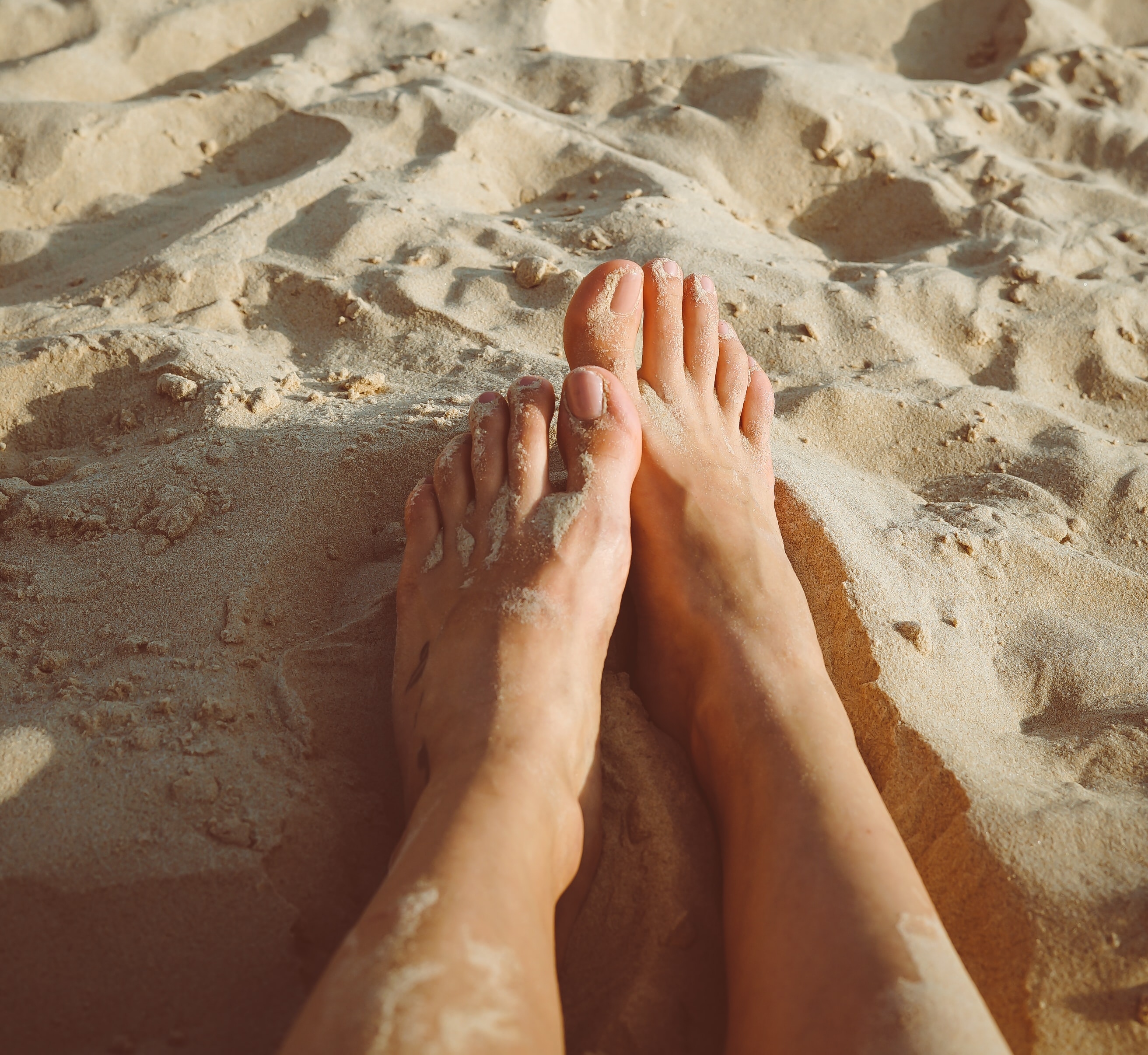 "I've always had a curiosity about obtaining healthy vitality through natural means. Before stumbling upon Amber's work, I tried to sift through conflicting messages of what that actually meant. It wasn't until I sat in her chair for the first time that I discovered, yes, there is indeed a better way. Your body CAN heal.
Studying under Amber has given me a variety of methodologies to support the health and vitality of my loved ones. She remains a mentor and friend that I know I can turn to whenever a question arises. Amber Bodily has opened so many doors for me, and for that, I am forever grateful."
- Annora Ho, School Teacher & Certified Foot Zoner

"I am a massage therapist by trade, so I took Amber's back zoning class to learn more techniques to add to my services. I felt there was more knowledge to gain from this wonderful technique, so I took foot zoning so I could get the whole picture. Foot zoning class was an amazing thing. I loved it! Not only did you learn a modality that could help people, but I also learned exactly what I wanted to know about the human body. I felt like foot zoning finally completed how the whole body worked together for me. I really enjoyed learning all that. I started offering foot zoning, but back zones are still my favorite. It was a great enhancement to my business – an alternative modality that my clients ended up loving!
Taking the foot zoning class was also a gift for me and my family. We started changing our diet and feeling better. Now most of my family is vegetarian or vegan, and they feel great! They tell me they have less stomach pain after stopping dairy. I personally feel like I have more vitality and strength than other people my age.
For anyone thinking about taking Amber's classes, they are so worth the time and money. Amber is so full of knowledge, and the best part is she actually lives what she teaches. They are worth whatever sacrifice you have to make!"
– Leisa Jarman, Certified Massage & Bodywork Therapist, Owner of Bodiology
Empower yourself with this information to take charge of your health. Ignite the healer within you, and watch your gifts unfold!
This course is closed for enrollment.